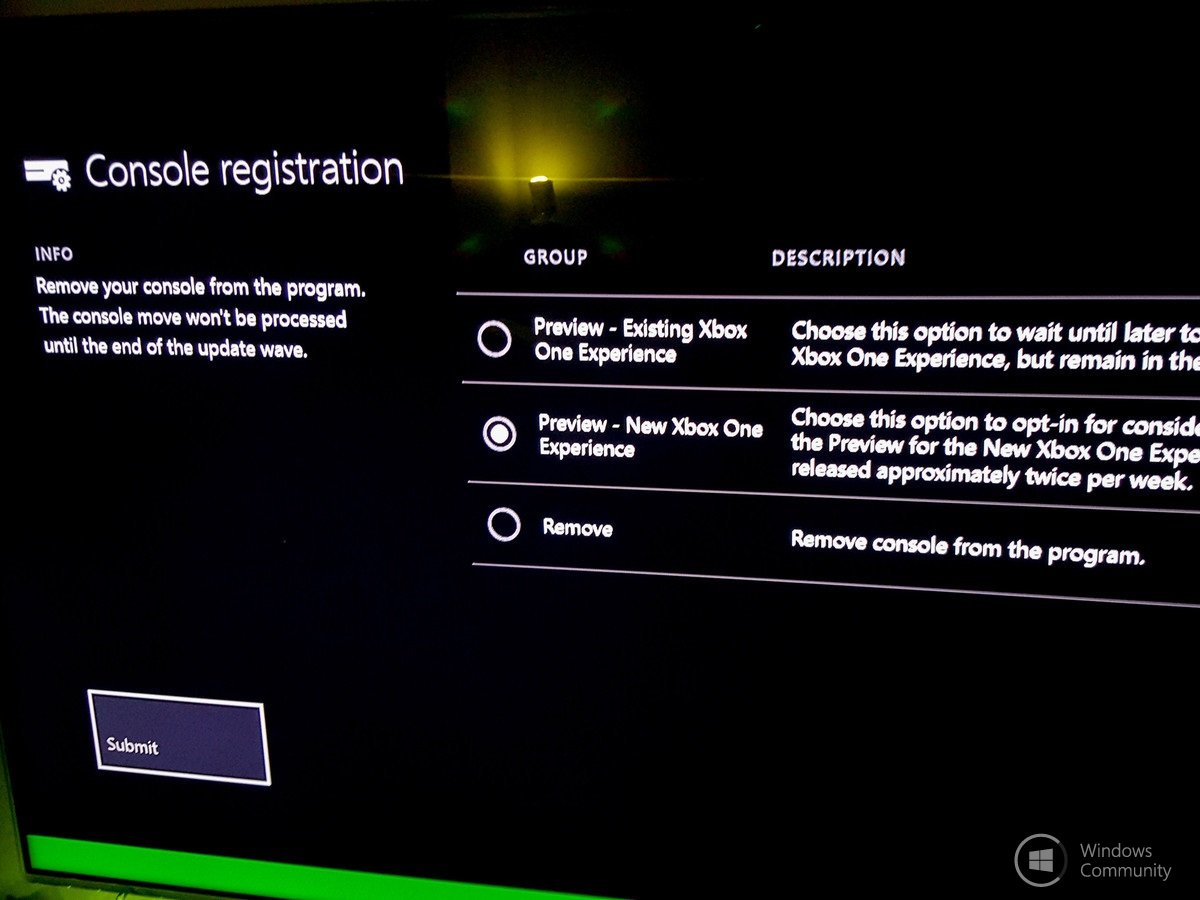 Буквально вчера мы писали о том, что на этой неделе должно начаться распространение Windows 10 по программе Xbox One Preview. Ожидания полностью оправдались: сегодня были отправлены первые приглашения в тестирование. Пока их получают самые активные участники программы, а позднее приглашение получат другие участники программы. Если вы получили приглашение в тестирование, то обязательно пишите в комментарии!
Новая система для Xbox One получила обновлённый графический интерфейс, возможность запуска универсальных приложений, добавлен голосовой помощник Cortana и многое другое.
Но, как и всегда, тестовые сборки имеют достаточно большое количество ошибок. Перечислим некоторые из них:
В новой сборке могут не запуститься некоторые игры, такие как:
Guacamelee: SCTE
Unmechanical
Elite: Dangerous
Pool Nation FX
D4: Dark Dreams Don't Die
Xbox Fitness
Skylanders
Destiny: The Taken King
Game Compilation Discs (ex. Borderlands: The Handsome Collection, Saints Row IV).
Forza 6: Вы можете столкнуться с графическими проблемами в гонках (экран будет с синим или фиолетовым оттенком)
Могут не запускаться следующие приложения:
ABC News
VUDU
SlingTV
WWE
Showtime Anytime
Every Street United
BlinkBox
TWC TV
Кроме этих ошибок, в сборке присутствуют и другие. Их вы можете найти под спойлером на английском языке:


Ошибки в сборке